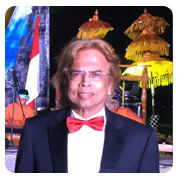 KIBC – A platform for informed understanding of the complexities of doing usiness in India was established in Kuwait in 2002.
KIBC has an agreement of cooperation in place with the Federation of Indian Chambers of Commerce (FICCI) as well as with the EXIM Bank of India that funds India focused projects.
Established in 1927, FICCI is the largest and oldest apex business organization in India drawing its strength from diverse regional chambers of commerce and industry across states, reaching out to over 2,50,000 companies
At KIBC, we provide our members with an independent forum to enable them to interact in an open and impartial environment with business leaders, diplomats, the media, NGOs, policy-makers, and researchers to discuss bilateral business interests.
A stellar achievement of KIBC was the launch of the World's First Sharia Compliant India focused Open Ended Equity Fund in 2006. This highly successful fund triggered similar funds in the region and was widely acclaimed by the Government of India. Kuwait investors who earned a return of 60% in the very first year remained substantially invested for extended periods.

As the Indian economy integrates with the global economy, Indian industry is becoming more ambitious and outward-looking. There is a need for better understanding of how the macro-economic dynamics and the surrounding political environment of the partner country affects bilateral trade relations.

Arab and Indian culture have a lot in common and have contributed to and enhanced each other. I am of the view that the glue which brings us even closer is the entrepreneurial propensity of our respective communities.

The window of opportunity in my opinion for both the Kuwaiti government and the Kuwaiti investor lies in investment opportunities in India. As the Prime Minister of India declared recently at Davos," Come and invest in India, red carpet has replaced red tape "
Apart from having a skilled and disciplined work force, India enjoys a unique demographic dividend. India has the largest concentration of young people in the world at any time in recorded history. Today, 420 million Indians are between the ages of 15 and 34. Every month, for the next several years, one million Indians will reach their 18th year. The twin propellers of any modern economy are productivity and population and India is at an advantage.
A look at India-Kuwait economy and bilateral trade relations

Kuwait is in a good position to weather the low oil price environment thanks to its large external savings, relatively low break-even oil price for the fiscal/ current accounts and low levels of government debt (currently around 14 percent of GDP). Despite official figures showing substantial fiscal deficits of over 10 percent of GDP – this is somewhat misleading as the authorities automatically deduct between 10-25 percent of revenues for transfers to the Reserve Fund for Future Generations and do not include income from the Kuwait Investment Authority. Indeed, the external picture looks robust as huge external savings accumulated from years of current account surpluses, most of which are held by the KIA are estimated at around $600 billion .

The Kuwait Government is using external savings and proceeds from borrowings to boost capital spending in support of its long-term development plans. This has helped support growth which came in at 1.8 percent last year and is expected to hold at 1.5 percent over the next couple of years.

Although Kuwait is facing a third consecutive year of budget deficit, it is important to see these fiscal measures in a broader context. In the five years preceding the oil slump in mid 2014, Kuwait had an average annual surplus of 21% of GDP. Infact, apart from a few years following the Iraqi invasion of 1990-1991 and the 1998/1999 oil price slump, Kuwait's budget has been in surplus since the early 1980's. Strong financial buffers have enabled Kuwait to weather the storm.

India's refining capacity is 4.6 million barrels per day.There is a shift in power from oil sellers to buyers. India today is the world's third biggest consumer of oil.

Kuwait with its new vision for economic transformation and around 34 billion Kuwaiti Dinars worth of short term spending plans is witness to a renewed appetite for investment and reform that bodes well for private sector players.

Three recently constituted authorities might just be the game changer to lift Kuwait's economy.
1. The Kuwait Direct Investment Promotion Authority which replaces the Foreign Investment Board has been tasked with responsibility of boosting private investment in Kuwait.
2. Kuwait Authority for Partnership Projects is a full-fledged authority with significant autonomy to catalyze public-private partnerships through a slew of projects.
3. The National Fund for Small and Medium Enterprise Development established with a corpus of US$ 7 billion is expected to boost entrepreneurship
Bilateral Trade & Business between Kuwait and India

In the year 2013-2014, the total trade between Kuwait and India touched USD 18.21 billion with Kuwait's exports to India touching USD 17.15 billion and Kuwait's imports from India reaching 1.06 billion. However, if you look at the figures of USD 5.95 billion for 2016-2017, while India's exports to Kuwait jumped to USD 1.50 billion, Kuwait's exports to India fell to USD 4.46 billion. A staggering decline of 74% reduction in just three years. However, in the same period, Kuwait imports from India rose by 41.5%.

Indian expat remittances from Kuwait are estimated at USD 5 billion. Add to this, the repatriable profits from the over $ 6 billion Engineering, Procurement and Construction contracts awarded to Indian companies like Larsen & Toubro, Essar Projects, Dodsal, Punj Lloyd, Simplex Projects etc. in the oil sector, ministry of electricity and water, ministry of health and ministry of education and construction sector. Further, the Kuwait Investment Authority has invested to the tune of USD 3 billion in India.

Where does this leave the Kuwait economy? There is a greater need on the part of Kuwait to re-examine these figures to bring about equity in the trade and commercial relations between Kuwait and India.

To begin with it is important for Kuwait's Oil Sector to take a hard look at its oil exports. Kuwait, Saudi Arabia and UAE reportedly declined to offer Indian refiners who have a total capacity of 4.6 million bpd, discounts on Official Selling Prices. The Indian Oil Corporation halved its purchases from Kuwait to 100,000 bpd. It becomes imperative for Kuwait to lock in oil supplies to India with annual supply deals or term contracts which account for about 80% of India's State refiners imports. To achieve this, more favorable terms need to be negotiated. Even Aramco realizing this need established an office in Mumbai.
Indian Economy and Investment climate – Opportunities.

India's economic growth will be slower than earlier projections, the International Monitory Fund (IMF) said in its World Economic Outlook. The report cited "lingering impact" of demonetization and the Goods and Services Tax for the expected slowdown.

India's GDP is estimated to be $ 2.4 trillion. India is expected to be the third largest consumer economy as its consumption may triple to US$ 4 trillion by 2025, owing to shift in consumer behaviour and expenditure pattern, according to a Boston Consulting Group (BCG) report.

The country is attracting many global majors for strategic investments owing to the presence of vast range of industries, investment avenues and a supportive government. Huge population, mostly comprising the youth, is a strong driver for demand and an ample source of manpower.


Conclusion:
India has emerged as one of the most attractive destinations in the world, not only for investment but also for doing business in recent years.India is projected to benefit from a multi-decade demographic dividend for a low cost, highly productive labor force to realize economic potential.India stands out as having one of the world's fastest growing economies that has accelerated in recent years.Political and economic reforms, increased consumer and investor confidence have supported India's economic expansion.India beckons. India welcomes the world.